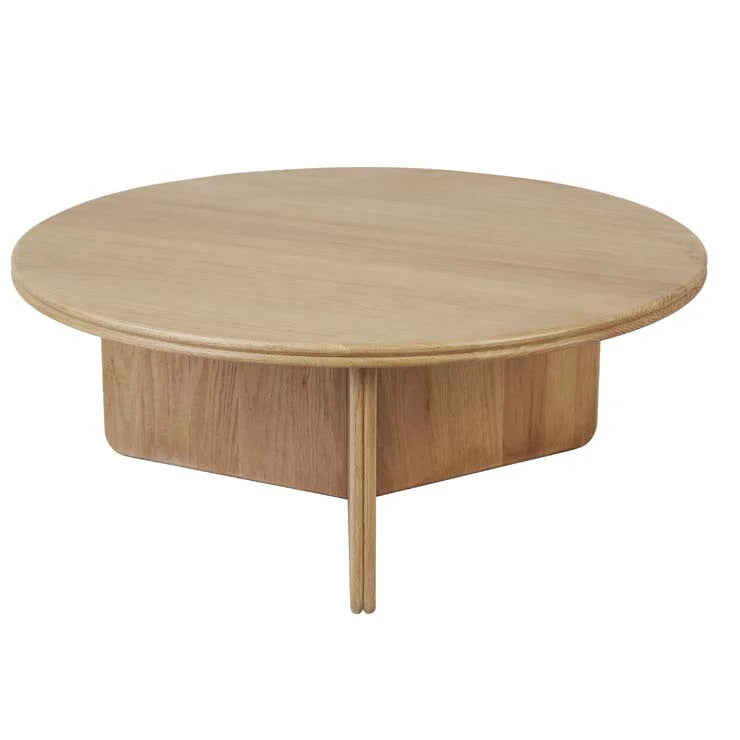 solstice slice coffee table new oak
with a round layered top and layered plank legs for visual interest, the solstice slice coffee table is sure to add a contemporary dimension to a living space. crafted in solid oak, it's the ideal addition for a grounded look and feel.
made from oak with a nc lacquer sealer.
d900 x h360mm
furniture may take two to eight weeks for delivery.