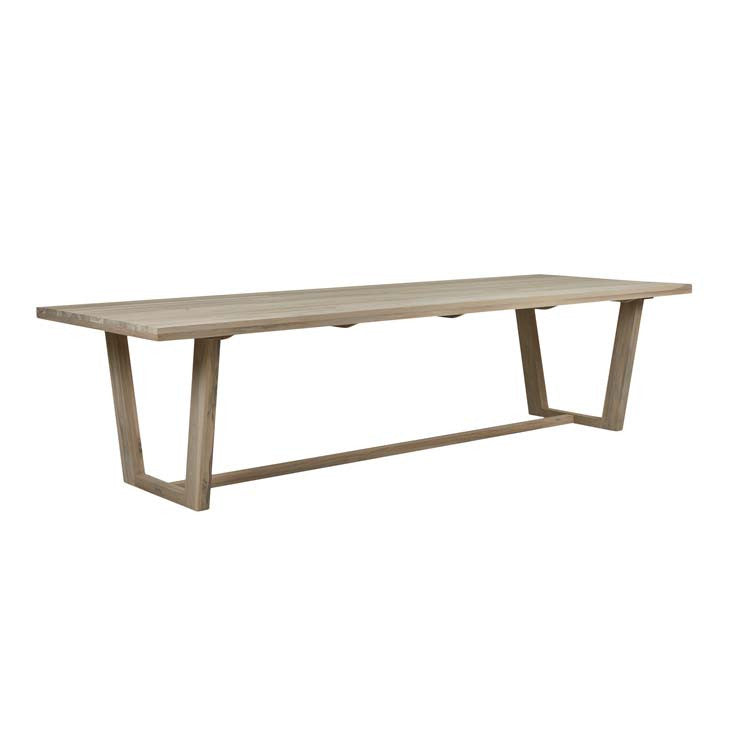 marina coast dining table 3000mm
the marina coast dining table uses organic textures and clean lines to create welcoming outdoor retreats with a contemporary touch. featuring a sturdy timber construction, angled legs and an aged finish, this generous table adds subtle visual interest to your alfresco meals. just sit down and enjoy!
made from solid aged teak.
w3000 x d11100 x h765mm, distance between legs 2370mm, top overhang at ends 260mm, top overhang at sides 100mm, height to underside of top 715mm, thickness of top 50mm

furniture may take up to six weeks for delivery