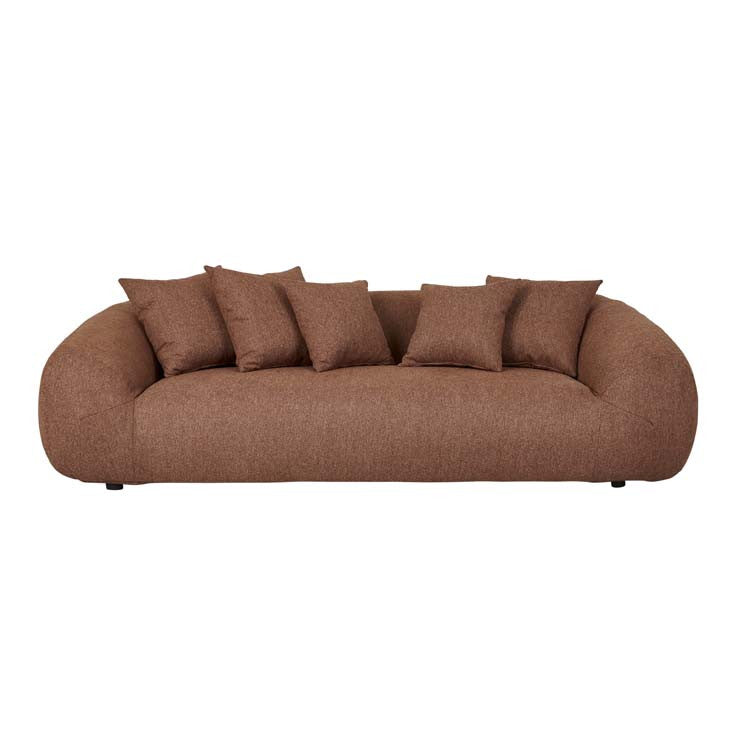 felix loop three seater sofa spiced orange
the felix range is when form meets comfort. comprising of high density foams and feather fillings, stunning fabrics this range wins every time.
sink into the enveloping and comfortable felix loop three seater sofa. with soft round edges and exaggerated curves, it is perfect for a modern or eclectic living space
upholstery is easy clean 100% polyester with martindale count of 40,000. sits in a  black solid timber frame and comes with three large square and two small square feather filled scatter cushions.
w2360 x d1120 x h760, seat height 390mm, seat depth 580mm, back height 430mm from top of seat, arm height 570mm, base height 50mm, seat width 1650mm

stock may take up to six weeks to arrive.