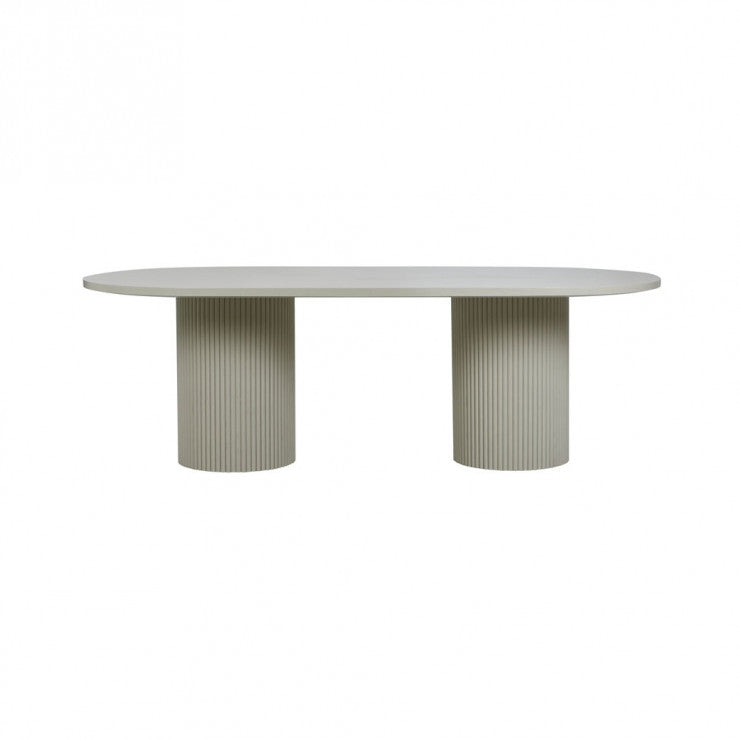 benjamin ripple dining table putty 2200mm
add visual interest and unique personality to your everyday living spaces with the benjamin ripple oval dining table. boasting two pillar bases with a bold rippled effect, the benjamin adds a layer of tactility to your interiors. its durable timber timber construction and eye.catching silhouette enhances the look of contemporary and classic interiors alike.

made from ash veneer atop pillars with a ripple motif finish. sealed with a water based sealer.
w2200 x d1100 x h760mm, legs diameter d480mm, top overhang 310mm at end and sides, thickness of top 40mm
furniture may take up to six weeks for delivery.